Benagil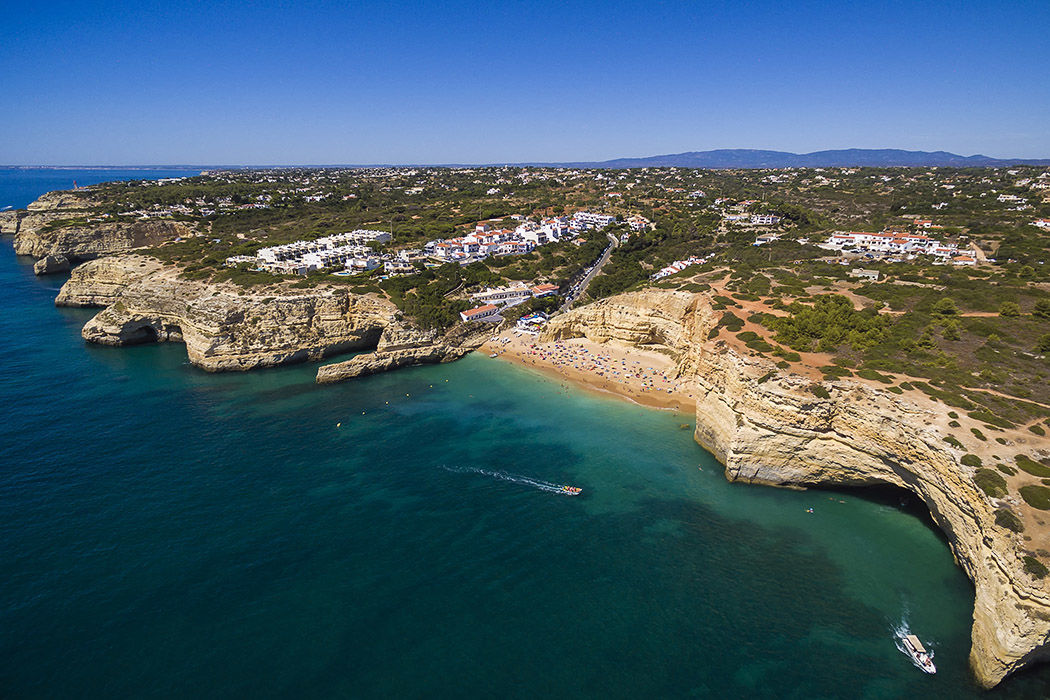 Benagil is a small Portuguese village on the Atlantic coast in the municipality of Lagoa, Algarve, in Portugal.
Up to the late 20th century, the village's economy was based on ocean fishing. Now it is a tourist area with a widely used beach: Praia de Benagil.
This village and beach are located close to the world famous Marinha Beach. Benagil caves are the most popular of all the maritime caves in Portugal.
There's a good selection of local restaurants to suit various budgets within the village and boat trips to the famous caves can be made directly from the beach.
The lively town of Carvoeiro is only 5km away and this family friendly destination offers a wide choice of shops, entertainment, restaurants, bars and a welcoming atmosphere throughout the year.