Ferragudo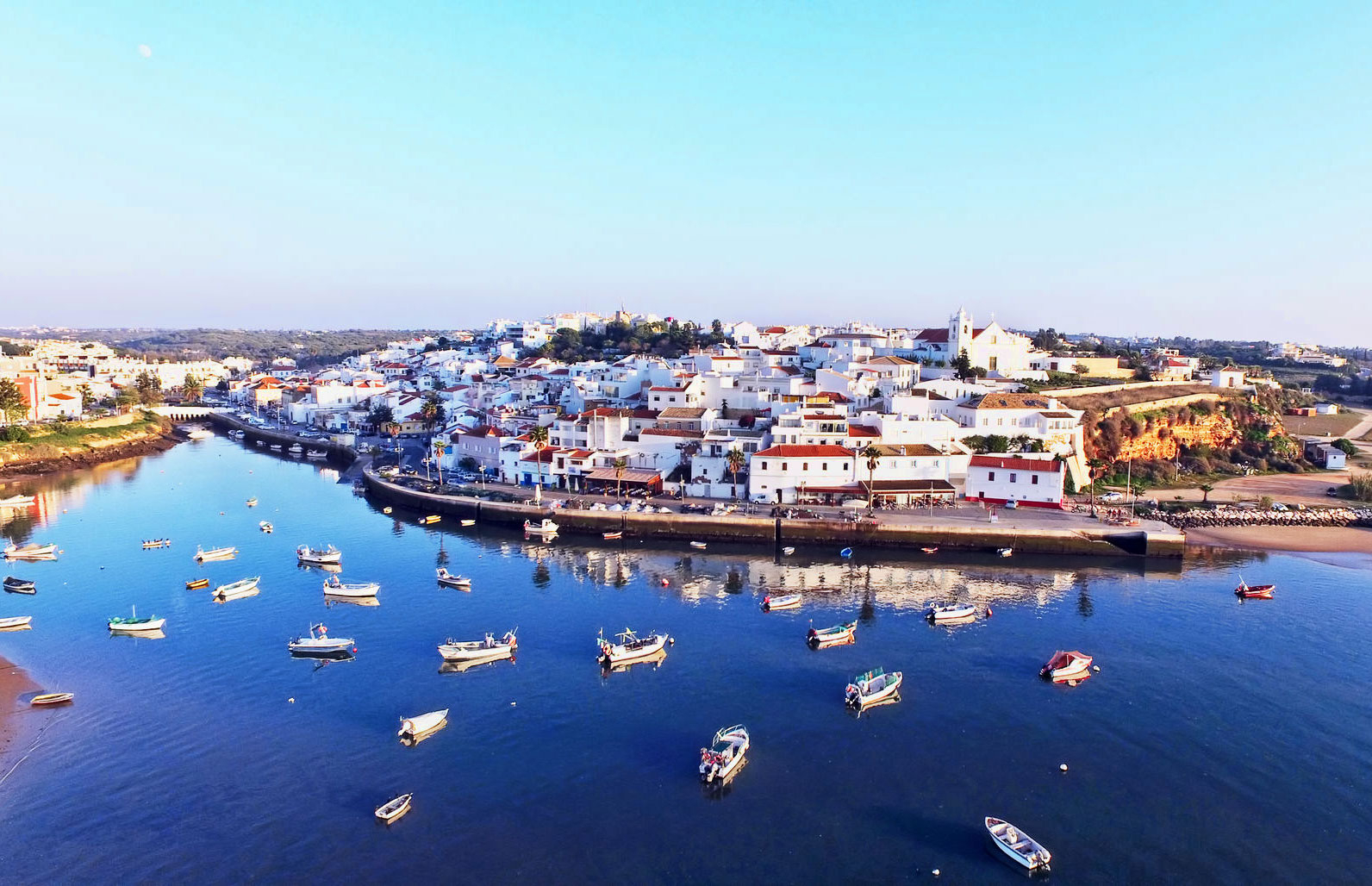 Located on the western Algarve, Ferragudo is one of the most typical villages that the Algarve has to offer.
Like a picturesque movie scene, you can view the white fishing houses along the hillside towards the riverfront and people sitting outside the cafes around the village square, enjoying the unique ambiance.
The local people are very warm, don´t be surprised if someone just greets you in the middle of the street.
As you walk to the quay, you can find restaurants with grilled fish menus, which are grilled outside on the cobbled pavement.
When the tide is low, you can go for an amazing walk in between the various sandy beaches, surrounded by jetties and sea cliffs, a unique view that this privileged place has to offer.
Starting at Praia da Angrinha you walk around the S. João of Arade Castle, which was built to protect the mouth of the Arade river, as you pass by the castle you will come to Praia Grande, with its lovely bars and beach restaurants, here you can go for a kayak or paddle ride, or just relax on a sunbed enjoying the sun.
If you keep going, you will pass by Praia do Molhe, where after you will find Praia do Pintadinho, with a very typical Portuguese restaurant that offers fresh grilled fish and other traditional Portuguese dishes. On this beach, on January 1st there is a tradition where everyone will dive into the water, for the first dive of the year.