Carvoeiro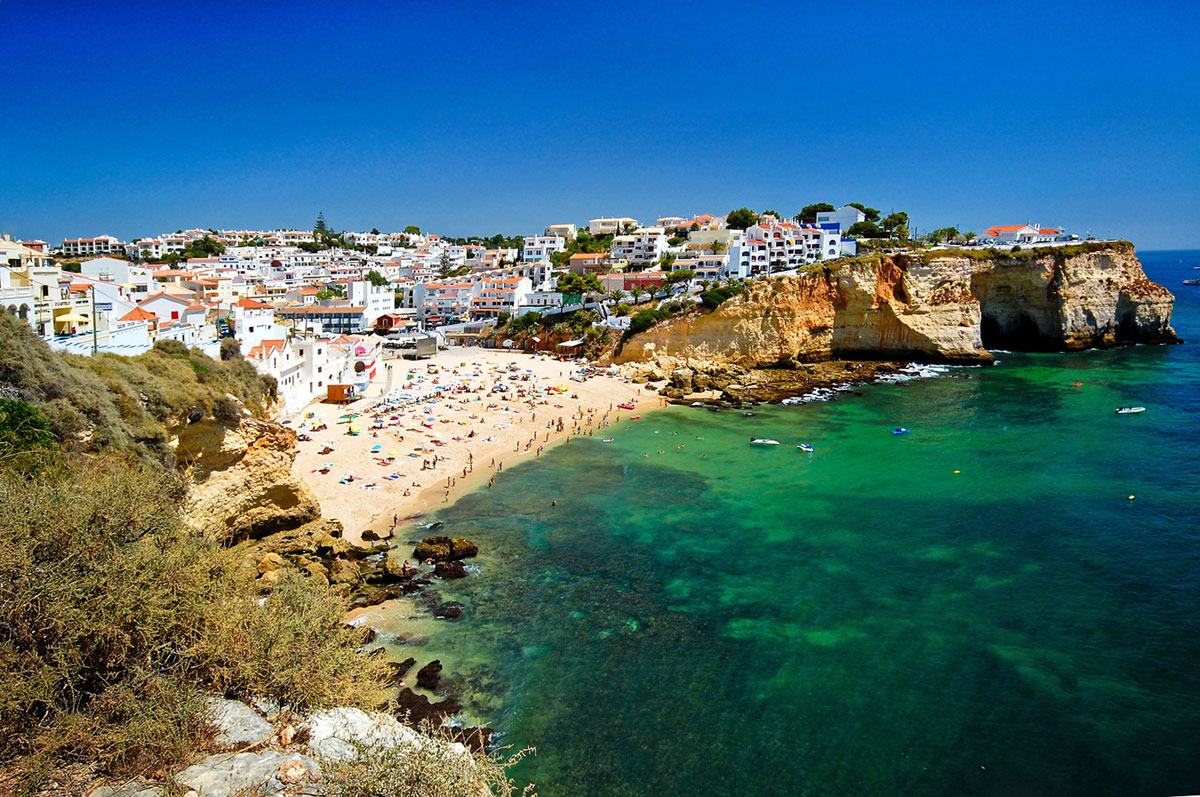 Carvoeiro is an Algarve fishing village turned tourist hot spot located five kilometers south of Lagoa. Built into steep red sea cliffs, the once-attractive village has mushroomed since the 1960s to accommodate (mainly in self-catering apartment blocks) the hordes of tourists who come every summer to soak up the sun and escape the more hectic pace of towns such as Lagoa, Albufeira and Portimao.
Backed by hills, Carvoeiro centers around a picturesque cove with a sandy and sheltered beach, although it does get very busy in high season. Better and quieter beaches can be found close by at Praia do Centianes and Benagil. The village (technically a town since 2001) was formerly known as Praia do Carvoeiro.
The name is thought to derive from 'Caboiere', the old word for an Islamic-Medieval hamlet of fishermen. Carvoeiro has a colorful history of pirates and naval attacks, stretching back to Roman times. The most famous battle took place in 1544 between a fleet of Portuguese ships and the notorious Turkish pirate Xarramet.
To the west of the town is an old ruined fort, which was built in 1670 as part of the Algarve's coastal defenses. Very little of the fort survives although the site is also home to the shrine of Nossa Senhora, a chapel overlooking the sea which is said to pre-date the fort.
One kilometer east of the beach are the impressive rock formations of Algar Seco. Steps cut into the dusty cliff lead down to a series of dramatic overhangs above blow holes and grottoes.