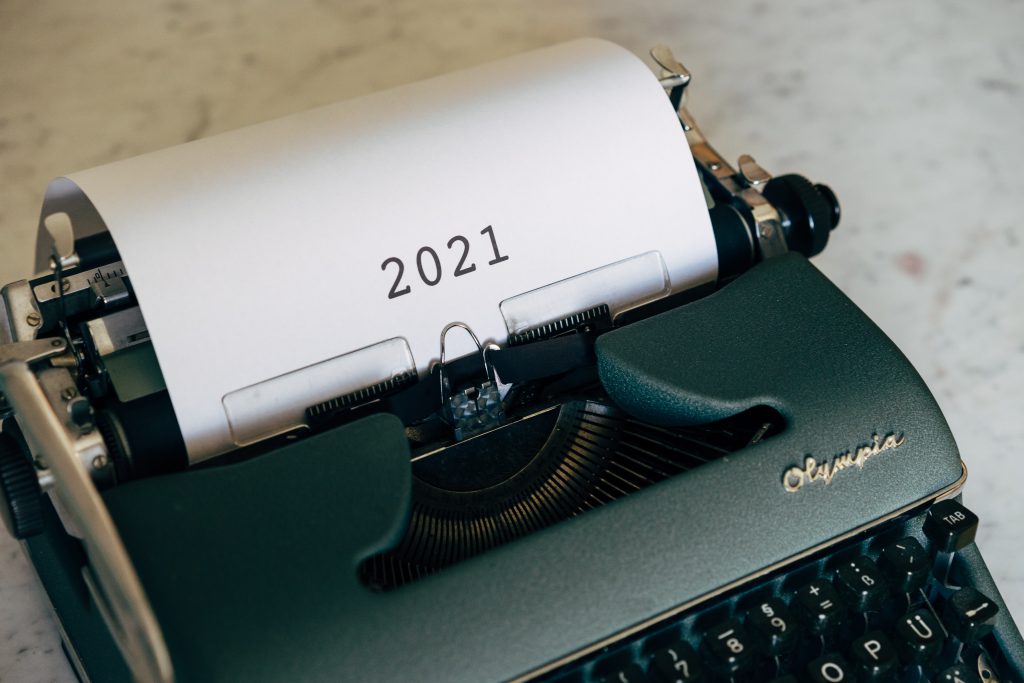 2021 was a year full of expectations and dreams.
We all missed "normal life", traveling, and enjoying the company of our loved ones without worrying too much. It wasn't always easy, but I'm sure humanity did its best, and you too. Now, let's put things in perspective and take a look at some of 2021's biggest events.
— Half the human race was vaccinated in a year
It was, and still is, history's largest vaccine campaign. We're on course to protect 50% of humanity by the end of the year, and to hit the 75% mark in early 2022. China is now dispensing 8.7 million jabs a day and is 83% fully vaccinated. International cooperation is increasingly on the menu: the African Union clubbed together to buy 400 million doses of the Johnson & Johnson one-shot and improved its infrastructure for future pandemics on the continent. Special shout-out to Brazil, where the public healthcare system has now fully vaccinated three-quarters of the population — despite its president Jair Bolsonaro being a vaccine denier.
— We're killing off other big bad diseases, faster than ever
One of the biggest strains of influenza, known as the Yamagata virus, used to kill around half a million people a year. Now it has simply disappeared. In September, a major study declared it is very likely extinct, thanks to all that masking and social distancing. Malaria also kills half a million a year, and its days might be numbered thanks to a groundbreaking vaccine, the first-ever for a parasitic disease.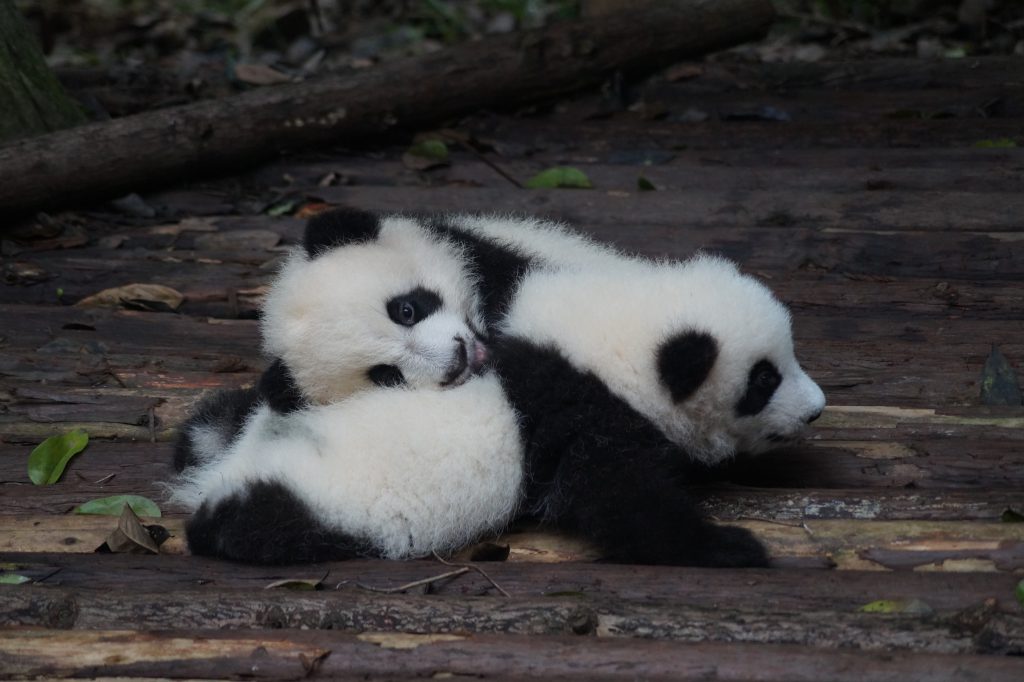 — The world is getting safer for endangered animals
The Great Panda was for many years the symbol of threatened species everywhere, but in 2021, pandas are off the endangered list. In Africa, a vast rainforest preserve, full of endangered species itself, dropped off a UN list of threatened sites. Enforced fishing quotas mean the future looks bright for four endangered species of Atlantic tuna. Bison and wolves are back in Europe. Butterfly populations in California and New York are exploding. Salmon is spawning in the Columbia river again. And while coral reefs around the world, crucial to so much life, are still in trouble from warming oceans, many more of them became protected waters in 2021. Meanwhile, the work known as "coral IVF" — taking eggs from prodigious areas of the reef, and planting them where they're most needed — just produced its first successful batch of coral babies.
— 77 countries have announced full or partial bans on plastic bags
Single-use plastic products like plastic bags and straws are some of the most damaging products to the environment because of their durability and ubiquity. According to the World Economic Forum, the equivalent of a truckload of plastic is dumped into the ocean every minute. To combat the effects of plastic pollution on the planet, more governments have stepped up to ban single-use plastics and promote sustainable alternatives instead.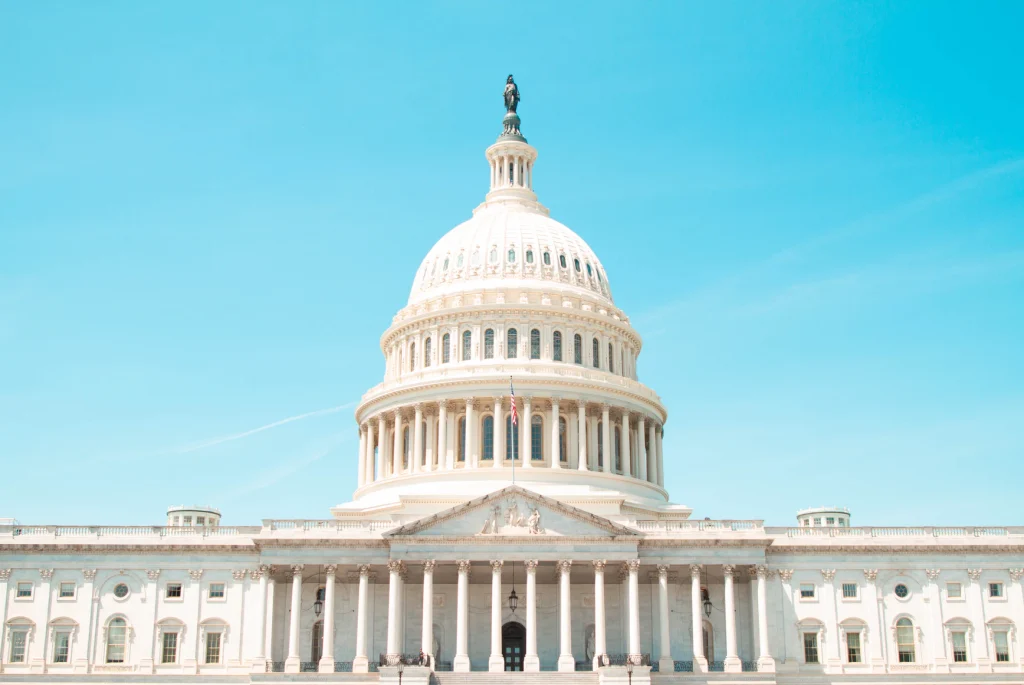 — Capitol insurrection on January 6th
Historical and hard to believe. Less than a year ago, a Trump-supporting mob, incited by the president, stormed the Capitol. Donald Trump is the first president in American history to be impeached twice. The first time for abuse of power and obstruction of Congress, and the second time for incitement of an insurrection.
— The 2020 Olympics happened (in July 2021)
Athletes from around the world competed in audience-less arenas in July and August of 2021, while outfitted in gear for the 2020 Tokyo Olympics. Despite a COVID-19 surge and country-wide protests against its endangerment of Japanese citizens, most of whom were not vaccinated at the time, the games eventually took place. The most impactful moment from the Tokyo Olympics was Simone Biles' decision to withdraw from them in order to put her mental and physical well-being first.
— Facebook Crash
While the company blamed the outage on server issues, the timing suspiciously coincided with an interview with former Facebook employee Frances Haugen in early October. The whistleblower had released documents revealing just how aware the company is of all the social ills it causes. A few days later, Instagram experienced yet another outage. On October. 28, Facebook announced it would change its name to Meta.
— A new HIV vaccine has shown a 97% response rate in Phase I clinical trials
According to UNAIDS, there were 37.7 million people living with HIV in 2020. While research opportunities and a greater global focus on HIV/AIDS has helped treat the infectious disease in recent years, hundreds of thousands of people die from AIDS-related illnesses each year. But 2021 has renewed the world's hope in the fight against HIV/AIDS. This year, a team of researchers released data from clinical trials in the development of an HIV vaccine that showed a 97% response rate. The vaccine is still in Phase I and has a long way to go before it can be widely distributed.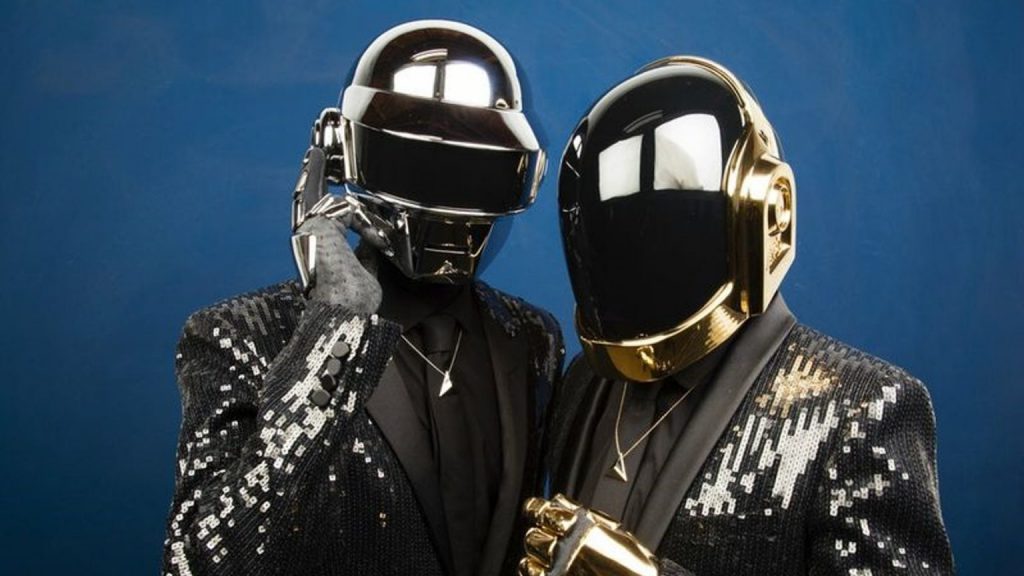 — Daft Punk broke up, because nothing is sacred in 2021
Daft Punk will forever remain in our hearts, even if we never knew their faces.
— Misogyny is now a hate crime in England and Wales
Gender-based violence — which includes stalking, sexual harassment, and physical violence, among others — primarily affects women and girls around the world, threatening progress on achieving gender equality by 2030. As more countries take steps to acknowledge the harms of gender-based violence, England and Wales have led the way by making misogyny a hate crime in 2021.
— The Taliban Return to Power
The U.S. war in Afghanistan ended as it started twenty years earlier: with the Taliban in power. In 2020, President Donald Trump struck a deal with the Taliban that required withdrawing all U.S. troops by May 1, 2021. Two weeks before that deadline, President Joe Biden ordered that a complete U.S. withdrawal be concluded by no later than September 11, 2021—the twentieth anniversary of the 9/11 attacks. As the withdrawal proceeded, the Afghanistan national army collapsed and the Taliban overran the country. Kabul fell on August 15, trapping thousands of foreigners in the capital city.
Algarve wins again: 2021 Europe's Leading Beach Destination
The Algarve won the 2021 Europe's Leading Beach Destination award attributed to the World Travel Awards. This is the 3rd consecutive year that Algarve wins such "oscar of tourism". Algarve has won 8 times this award so far, and we love it!
***
2022 starts in a few days, and we wish you a Merry Xmas & Happy New Year!