Traveling has been quite challenging in the past two years. Going places has always been fascinating for most of us, and this stand-by context only made our "Places to Go" list even longer.
If COVID made things harder, we make it easier for you, with a list of 9 fantastic apps that will make your traveling experience much more pleasant and easy!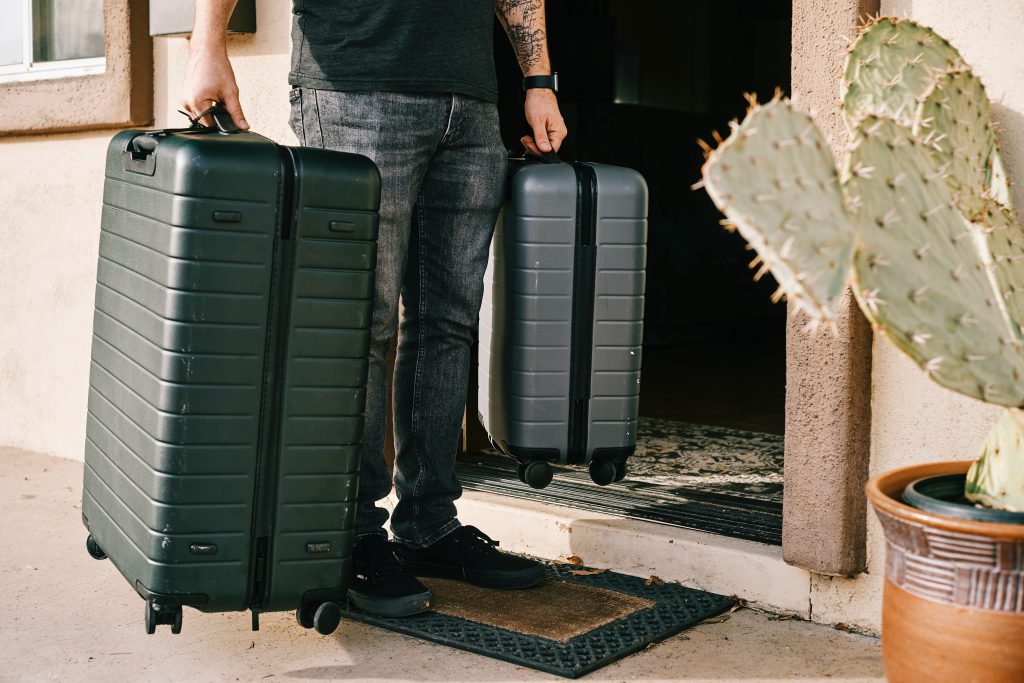 A photography app, which is easy to navigate, and doesn't take much time to crack, even if you're using it for the first time. VSCO has a selection of gorgeous presets that change the contrast and colors of your pictures. Simply choose a style and it will be saved in your history, so you don't have to scroll forever the next time you want to use the same tones. The editing options are quite basic but include all the main tools: adjustment, contrast, white balance, etc.
One of the more interesting features of this app is the recipes. VSCO allows you to create a recipe based on your past edits, making the process even quicker, as it remembers all your most-used presets.
A great way to discover local restaurants, make reservations, and find deep discounts! With tens of thousands of restaurants across 22 countries, mostly in western Europe and Scandinavia, you have many options to choose from! You can apply filters to narrow down your search, including the type of cuisine, and check availability for a certain date and time.
There's no fee for making a reservation, as the restaurants shoulder the cost. TheFork offers discounts of up to 50%, and there's a loyalty program that lets you earn points and exchange them for 10-25 euros off the price of your meal.
3 — GOOGLE MAPS for Adventurers
Let's face it: is anyone traveling without Google maps nowadays? Everyone has heard of it, and for good reasons. With an unbelievable range throughout the world, Google Maps can make you feel safe and found, absolutely everywhere. With this app, you'll be able to become familiar with the cities you're visiting. One of the best things about traveling is discovering new places for the first time, but when you are in a completely new area, Google Maps Street View provides you that extra layer of comfort. 
Uber can be a time-saver while traveling, especially in countries where you don't know much about taxis, or how much should you expect to pay for a trip. Is one of those apps that the majority of people will be familiar with, but that doesn't make it any less vital for traveling. Book an Uber from a hotel or airport: it's quicker, simpler and often it can be a lot safer. Uber offers the security of you being in a tracked car with a registered driver.
While Calm isn't directly related to traveling, having a meditation app to use in-flight can reduce anxiety, fear, and stress during tense moments. The app offers meditations from 3 to 25 minutes on topics such as calming anxiety, breathing, and happiness — just to name a few. For those who use music to relax, Calm also comes with music options for focusing, relaxing, or sleeping. Enjoy your ride!
6 — GOOGLE TRANSLATE for Communication
No doubt this is the most popular language app available. The Google Translate app is brilliant for those times when you need a quick question or phrase translating. Popular sentences such as 'where are the bathrooms?' will be at the distance of a click, and life will be much easier. Don't forget the added benefit of being able to translate speech directly as somebody is talking.
7 — HOPPER for the Best Flight Deals
Before hopping into the next phase of your trip planning, you'll definitely want to check out Hopper. This easy-to-use flight app is an effective tool for discovering the best flight deals around the world. It also predicts whether or not the prices will rise and drop in the coming days.

The flexibility in this app is very useful. Once you select your home base and desired destination, Hopper arranges the flight prices in a color-coded calendar that shows the best deals throughout the year. You can also create flight alerts to monitor price changes, which is always a nice touch. Great for travelers that enjoy searching far in advance for their next destination, rather than those that prefer to spontaneously book a trip a few days in advance.  
Real gold, when it comes to travel assistance. It not only helps you organize all your travel plans in just one place but also (as long as you give Tripit access to your inbox) all the info related to your upcoming trips, as hotel and flight bookings are automatically pulled from your inbox to your Tripit account. What's not to love?
Spotify is amazing for getting in the mood for a trip, or make traveling hours more enjoyable. One of the biggest music streaming platforms, Spotify has a large selection of music to choose from. Create playlists or choose from ones that have been previously created based on things such as genre, mood, season, or even the decade. Also, if you have created your own playlist they will recommend songs to add to it. This platform is great for discovering new music and rediscovering classics.
Hope you enjoyed it!
Would you like to subscribe our newsletter? Click here!