Mathias is a very busy and requested content creator. But we managed to schedule a conference call, and what a pleasure it was to know him better. Also known as "The Algarve Guy", he loves to wander and discover new locations in Paradise.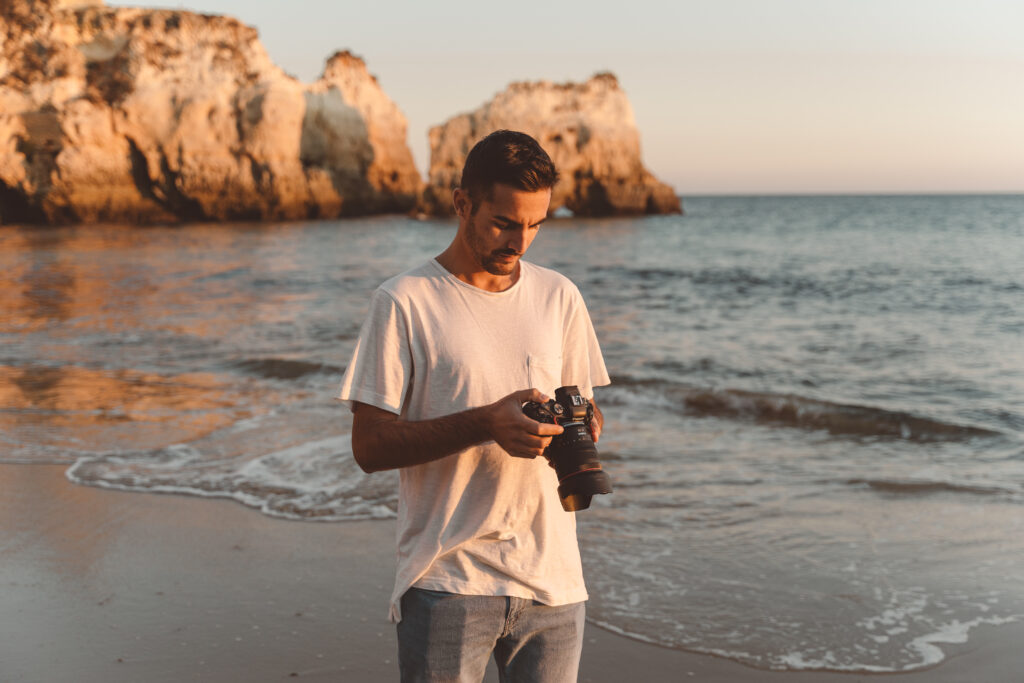 Hello Mathias! Thank you so much for making time for our interview. Tell us a bit about your background.
Sure, it's a pleasure. I'm based in the Algarve, my mother is French, and my father is Portuguese. A couple of years ago, I started working in my family business — we provide private driving services for those visiting the region. As you can imagine tourism and travel were very present in my life, and my curious and adventurous sides were being teased on a daily basis.
How did this Algarve situation started?
Ahahah, it was a process, I guess. In 2019 I made a trip to the Azores with my mother. The surroundings strongly inspired me to document the trip, and the outcome kept me on track for what came next — it became a passion. But I needed a subject, and Algarve fitted perfectly, as it helped me to develop my own style, my visual narrative.
I used to ask myself: What makes these people love Algarve so much? And on my quest for answers, I would normally find a nice picture to take, or a video to shoot.
One thing led to another, so inspiring. Where did you learned your technique?
Much comes from consistent practice and curiosity, but the pandemic context — and the fact that tourism was shut down for a long time — made me shift the focus, and gave me the time to learn and experiment. Many things aren't crystal clear when you start. Like "what camera or lens should I use? when is the best time of the day?", among other specific details. So having the time to learn, test, practice, and finally decide was a major blessing.
And what is the best time of the day?
For me, sunsets.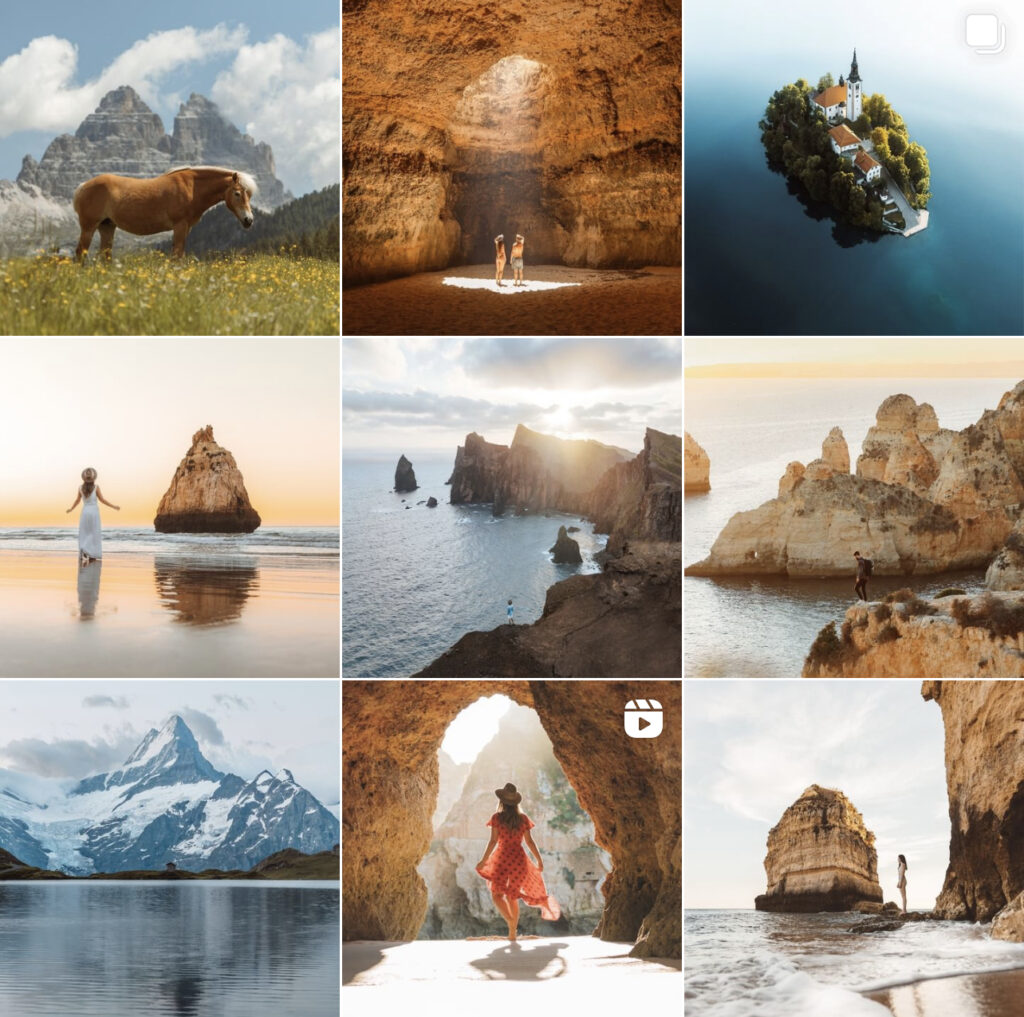 Do you work solo, or do you usually have a team with you?
First of all, I have a rule: Never leave the house without a camera. Regarding your question, it really depends on the day. What I love the most is going somewhere with a couple of friends, and then everything happens naturally. Their perspectives add value to the creative process, as they see things I maybe don't. Is also great when they give me a hand. With a little assistance, I get to do other things.
And then you got International. What kind of clients do you work with nowadays?
It's very fulfilling to travel the world portraying such unique locations. I currently work with a different range of brands, depending on their needs, but I also do both personal and influencer shoots. Some of my latest clients are Turismo do Algarve, Madeira, Abu Dhabi, and Switzerland — among others.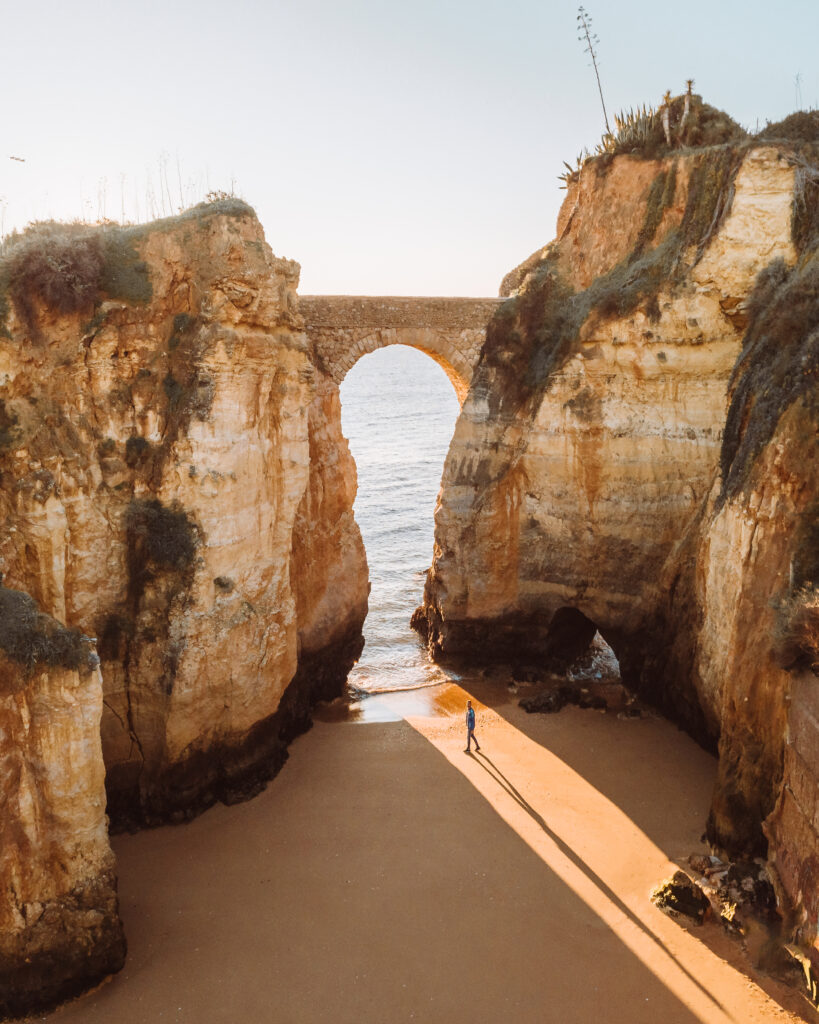 Last, but definitely not least: Your top three beaches in the Algarve?
Hard to tell. Ok, first — Praia da Marinha, for its light and transparent water. Then — Prainha, for its rock setting, beautiful compositions, very unique place. And finally, the most epic of them all — Praia da Barriga, in Sagres.
Thank you so much, Mathias! We see each other on Instagram.
Take a look at Mathias Explores amazing work here!
Images: (All rights reserved to Mathias Explores)