Is adventure your middle name? If so, BOAZ Adventures is your new BFF.
Let's say there are two types of people in the world: the ones that mentally organize the pile of books they'll bring and read during their holidays — and the ones that open the nearest internet browser to check what activities the region has to offer. If you belong to the second group, then this article is tailor-made for you.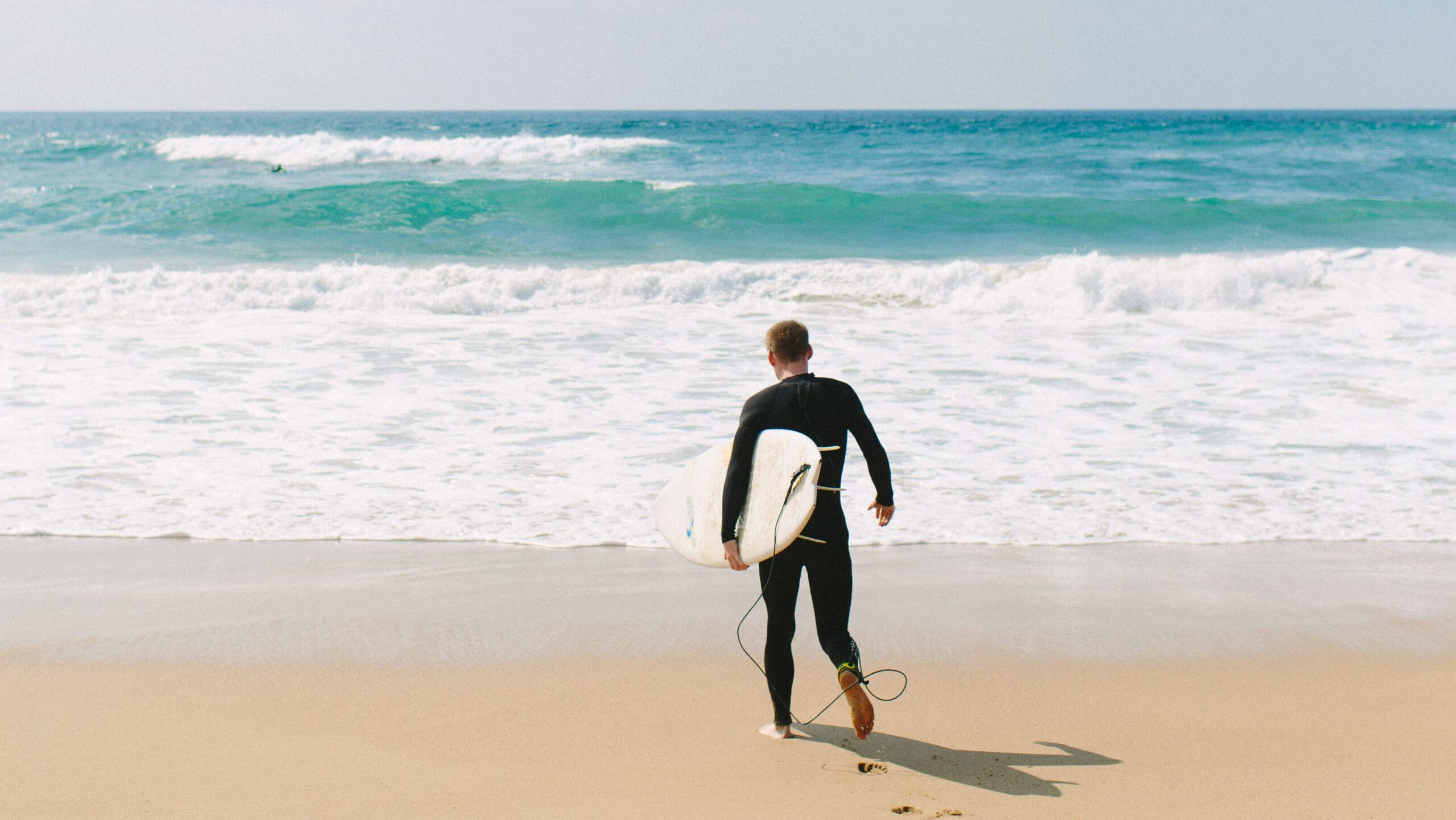 The Algarve is known for its stunning nature, aquatic lifestyle, and fresh gastronomy, among others. A wide offer is available for everyone visiting the region, and with that in mind, we bring you a selection of our top favorites. If you wish to know more about the newly launched BOAZ Adventures, please read BOAZ takes the Adventurous Side of Life.
Here you have a few ideas of things to do in the Algarve.
Boat Trip & Dolphin Watching
The Algarve has a stunning coastline with many hidden coves and caves to explore, such as the well know — Benagil Cave. You can take a boat tour to see the sights and visit some of the region's beautiful beaches.
It is also a wonderful way to meet the aquatic wildlife, as you have many dolphin-watching tours available during the whole year. The Algarve region attracts an array of dolphin species, offering a unique opportunity for enthusiasts to witness these intelligent creatures in their natural habitat.
Dolphin-watching tours have become a popular eco-tourism activity in the Algarve, allowing visitors to embark on unforgettable trips, accompanied by expert guides who educate and raise awareness about dolphin conservation.
Private Yacht Tour
Sharing a boat tour with other tourists, hosted by a local guide who will explain everything about Algarve's wonders, is already amazing. But the privacy and the comfort of sailing on a modern yacht with your family and friends is something else, right? Lose yourself in the deep blue sea, get that golden-salty tan, or visit the exclusive secret beaches the region has to offer.
And remember, stepping off a yacht in the Algarve opens a gateway to unforgettable adventures, from snorkeling in crystal-clear waters to indulging in gourmet seafood delights at waterfront restaurants.
Skippers always have the best tips, as nobody loves sailing life more than they do.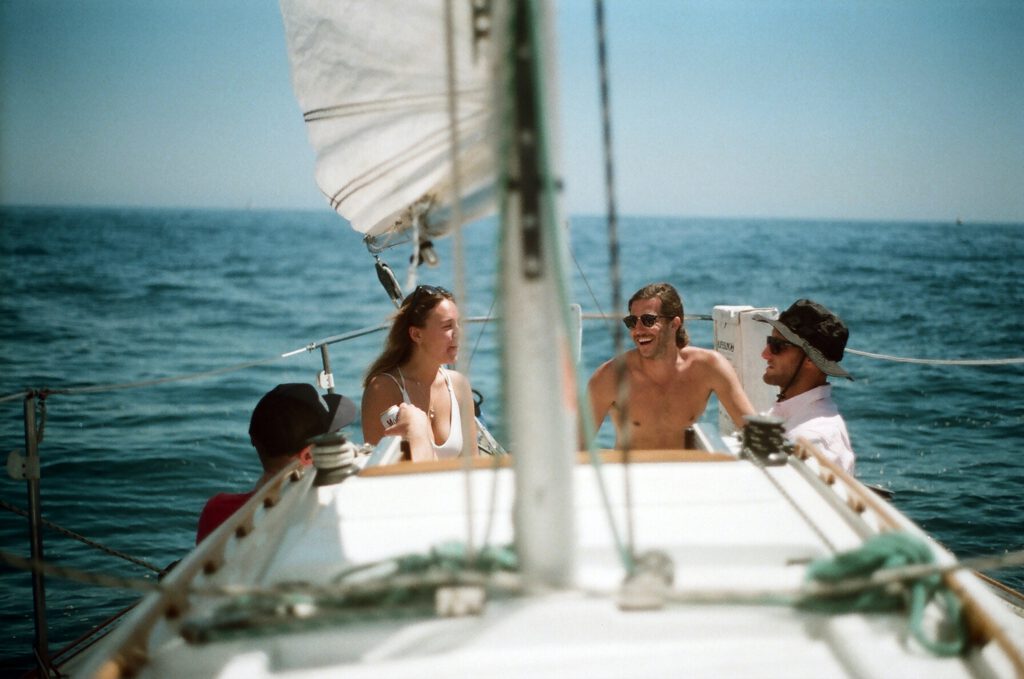 Kayak Ride
Another way to visit the coastline, with the plus of not skipping gym day, is a kayak ride. Besides the fact that you can pretty much access any place by the seashore, you can do it at your own pace and get really adventurous — keeping in mind that safety first is the ultimate mantra for all water sports.
The Algarve's favorable climate, with mild winters and sun-drenched summers, makes kayaking a year-round activity, allowing enthusiasts to indulge in their passion and witness the changing seasons along the coastline.
You can do it with a guide, or on your own with friends, depending on what kind of experience you are looking for.
Surf
Algarve is definitely a surf destination for those who appreciate a chill yet active lifestyle. Most of the surf schools will provide all-level lessons, so every person, based on their personal experience, can have the best (and safest) time ever.
Surfing in the Algarve delivers an intoxicating blend of adrenaline, breathtaking beauty, and a cool, carefree spirit that keeps wave riders hooked, always craving that next wave, that next rush of pure surf bliss.
Expert surfers will teach you the basics and more, everything about waves, and balance, and will of course give you the best tips. All materials and transport to further locations are included, as well as insurance.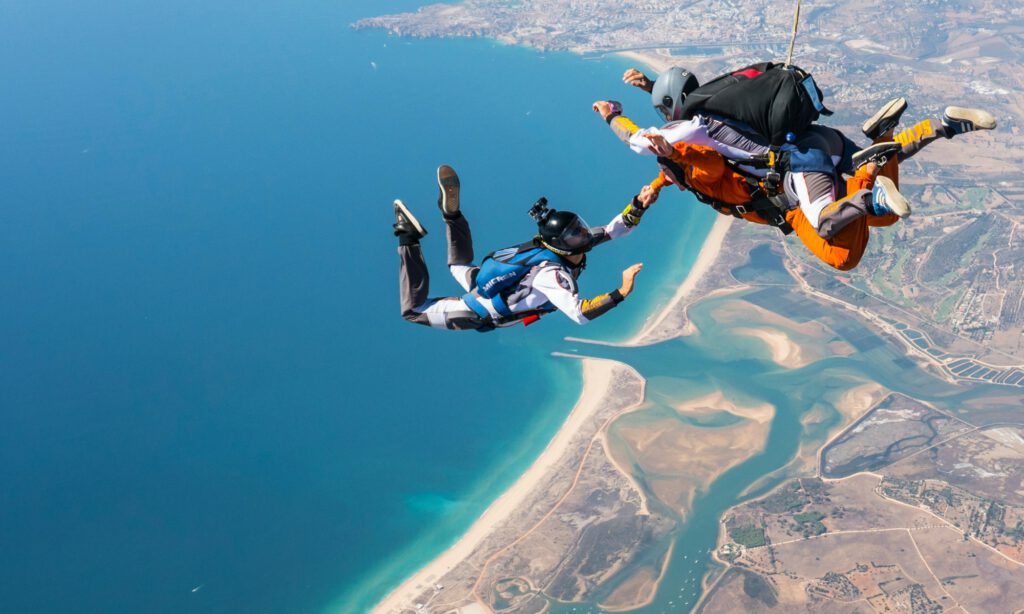 Sky Diving
Adrenaline lovers, this one is for you.
The Algarve's mild climate and clear skies make it an ideal destination for this heart-pounding adventure. Whether you're a seasoned skydiver or a first-time jumper, the region offers a variety of drop zones, catering to all levels of experience. It's an opportunity to escape the ordinary and embrace the extraordinary.
So, if you dare to defy gravity and embark on a journey of pure adrenaline, skydiving awaits, ready to take you on a wild and unforgettable ride. As safety is queen, you will have at your disposal an experienced and passionate team, providing the best equipment, assistance, and advice. Last — but not least — you will have the best views too!
If you have any medical conditions or recent or recurring injuries, please inform the skydiving company.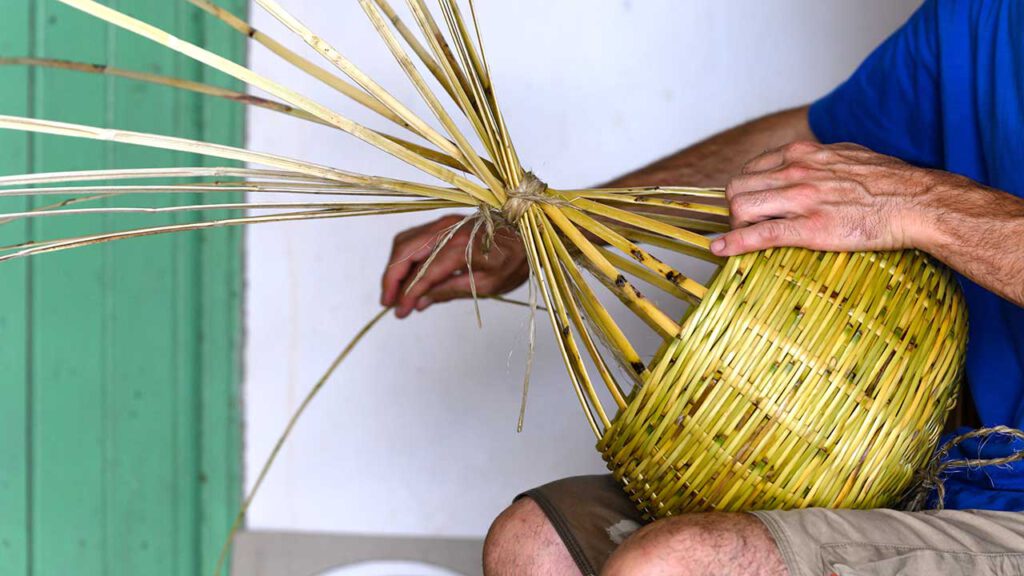 Handicraft
The art of Algarvian handicrafts is a meticulous process, often using traditional techniques that have stood the test of time. Skilled artisans meticulously carve, shape, and paint with an attention to detail that is absolutely inspiring. Each piece tells a story, capturing the essence of the Algarve's natural beauty, from the delicate patterns inspired by the region's flora to the vibrant colors mirroring the coastal landscapes.
Beyond their aesthetic appeal, Algarvian handicrafts hold deep cultural significance. They serve as a tangible link to the past, preserving traditional techniques and fostering a sense of community among locals — and now visitors.
Spa
A haven of tranquility awaits those seeking relaxation and rejuvenation — the luxurious spas that dot the region. With their relaxing ambiance, breathtaking surroundings, and world-class amenities, these wellness hubs offer much-needed time off from the stresses of modern life. From soothing massages and invigorating facials to holistic wellness programs, every aspect is meticulously crafted to provide a holistic and indulgent experience.
Many of these spas also offer organic skincare products, made from locally sourced ingredients, to further enhance the natural and sustainable approach to wellness. These products, along with expert advice, allow guests to continue their wellness journey after their holidays.
It comes as no surprise, as the region's spas have earned a reputation for excellence and have been recognized by prestigious industry awards.
Ready to book your Adventure? Click here