Meinke Flesseman is a Dutch-renowned artist based in the Algarve.
She is also the hero behind a massive rehabilitation project in Portimão city center — that we are beyond proud to have in our portfolio: Casa Melchior. Last week we had the pleasure to meet her, and deep dive into her past + present + future projects in a lovely conversation.
We truly hope you enjoy it.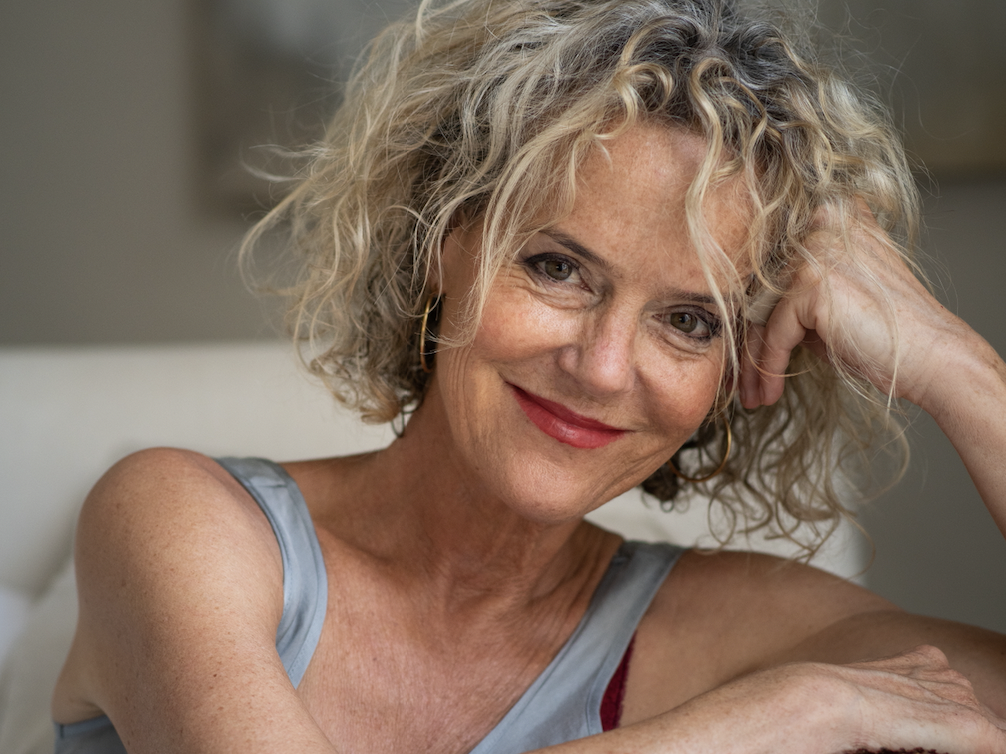 — Dear Meinke,
Thank you so much for having us! First of all, congratulations on the amazing atmosphere you've created at Casa Melchior. Artistic, inspiring, and unique — is the least we could say.
Thank you! Casa Melchior has been a wonderful project. And with the project comes the process, which is my favorite part, to be honest. The house belonged to a very charismatic family, from Portimão, and it was obvious to me that I wanted to honor that idea of chic and heritage, but with a twist. My twist. The previous owners built it with high ending materials, so it was a precious opportunity to keep as many details as possible from the original project. You have that museum look and feel, that makes it so special.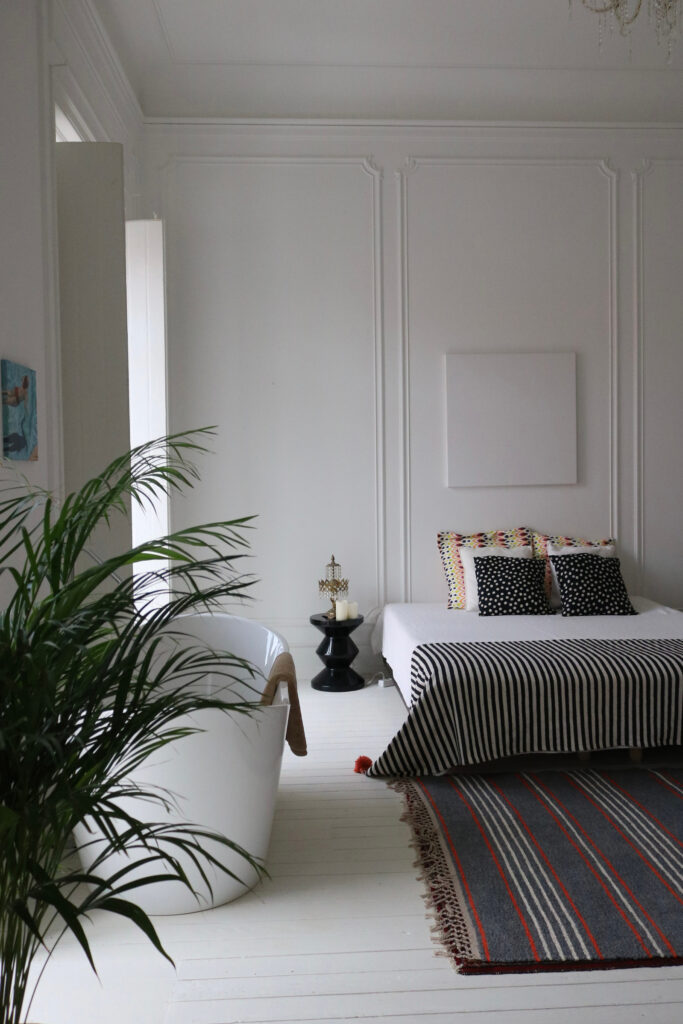 — It is also a perfect display for your artwork…
Yes, the house was projected that way. You know, I need lots of space to hang my paintings. And I've learned throughout the years that there is no such thing as too many walls, ahah. Jokes apart, I wanted to create a creative environment where hospitality was also very present. I love to host, gather a group of friends around a table for long hours, meet new people, and get inspired by their stories or points of view.
The building is now divided into four main areas. The art gallery, my house, my studio, and Casa Melchior — which I split into two independent units, for bigger or smaller groups. Then I have the outdoor spaces and the parking area. In the future, I plan to build a swimming pool, design a delightful garden, and maybe change a couple more things that come into my mind.
Sometimes ideas only come during the work in progress…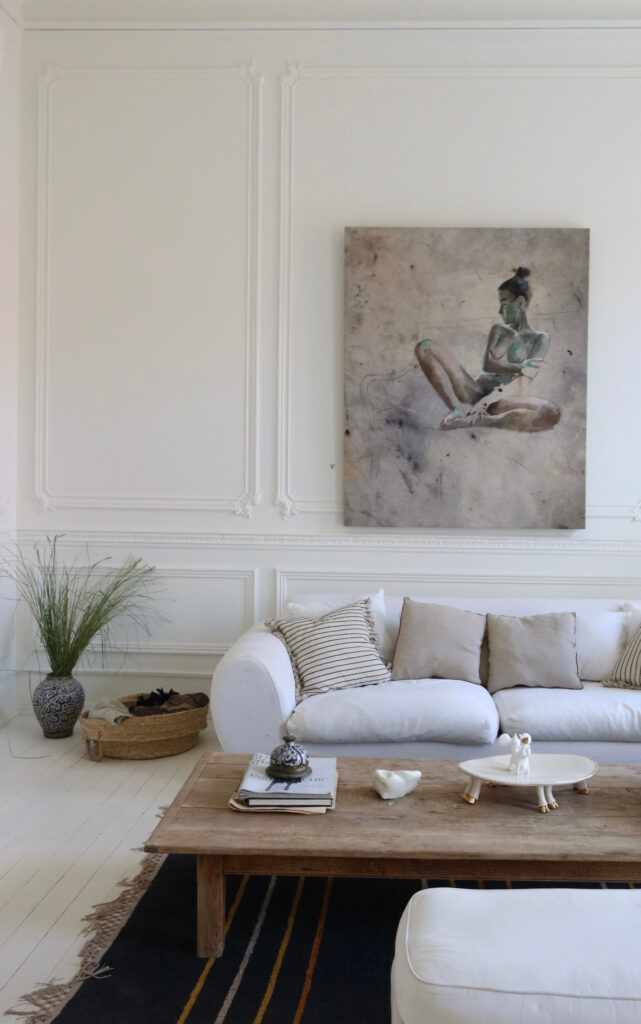 — Ideas, good topic. Where do you get yours from?
Ideas come from pretty much everywhere. Regarding my work as an artist, they emerge mainly from my childhood memories and experiences or surroundings.
My parents moved to the Algarve when I was seven years old. We lived in the countryside, and the outdoors was my playground. I would play with our goats, donkeys, chickens, etc. I guess that's why I paint them so much. Somehow I absorbed their micro-expressions in a very tender way.
The Dutch influence played a huge role in my technique and composition. Later, the years I spent in Olhão certainly reshaped the way I look at beach days or aquatic landscapes. Or, for example, in the last couple of years, Alentejo has been a refuge for me — and suddenly nature, intricate roads, and trees became one of my favorite subjects.
If a certain experience moves me, I guess I'm destined to paint it.
— So your work is more than anything auto-biographic. What about your interior design sixth sense?
I believe I follow the same rules. I choose my palette, and then I wire what I feel with the places I've visited, the comfort I've felt, the way I saw it — then I blend it with special details one can create to provide a unique experience, and ta-da, something happens.
Hosting is an art.
The more you work on the story you want to tell, the best it tells by itself.
Beautifully said…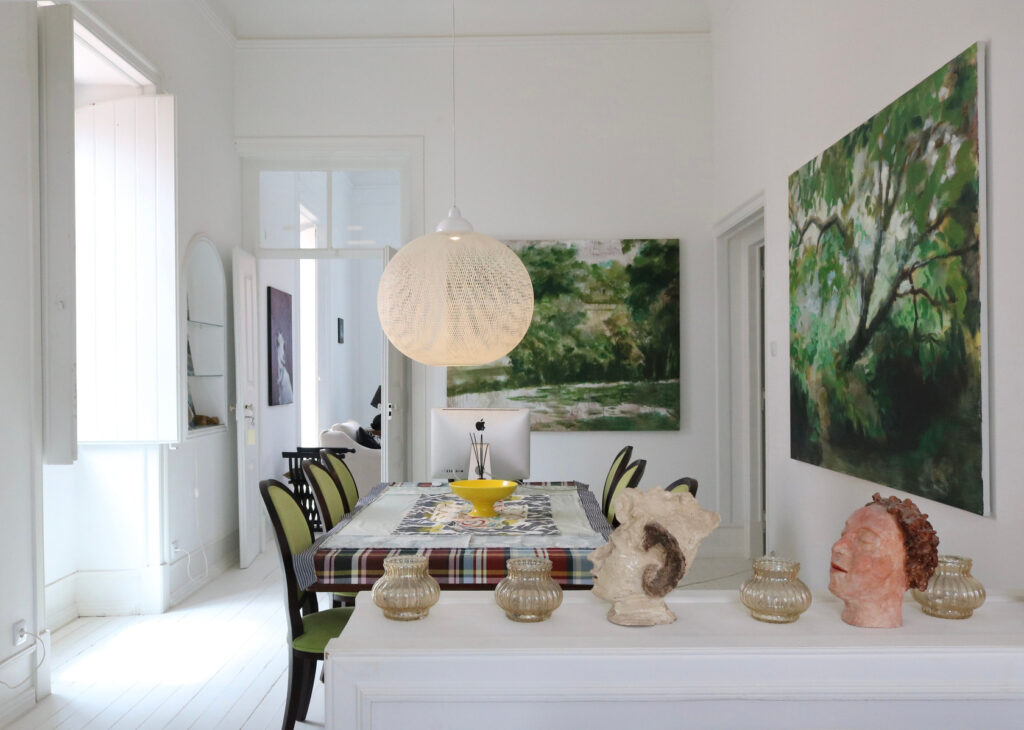 — Plans for the future?
Well, first of all, I have Casa Melchior, which I intend to develop, as I've mentioned before. I invite you all to take a look at our page, visit us in person, and then give us your precious feedback. The first year is always very exciting.
For the rest, I guess trying new things could be a good answer. Do you know that feeling of wanting to explore different roads and kind of reinvent yourself? Maybe a new approach to my most recurrent subjects. Let's see what happens.
— Last question: Special tips for Casa Melchior guests?
Sure! Casa da Tocha, Aldeia, and Taberna da Maré are within walking distance from the house. There you will find many petiscos — some more typical than others, but all very delicious. The train station is only two blocks away, so if you fancy spending the day in Lagos it will take you there in less than 15 minutes. A visit to the local market is definitely worth it. And for Chicken Piri-Piri lovers: google "A Brasa" — only a few meters from Casa Melchior.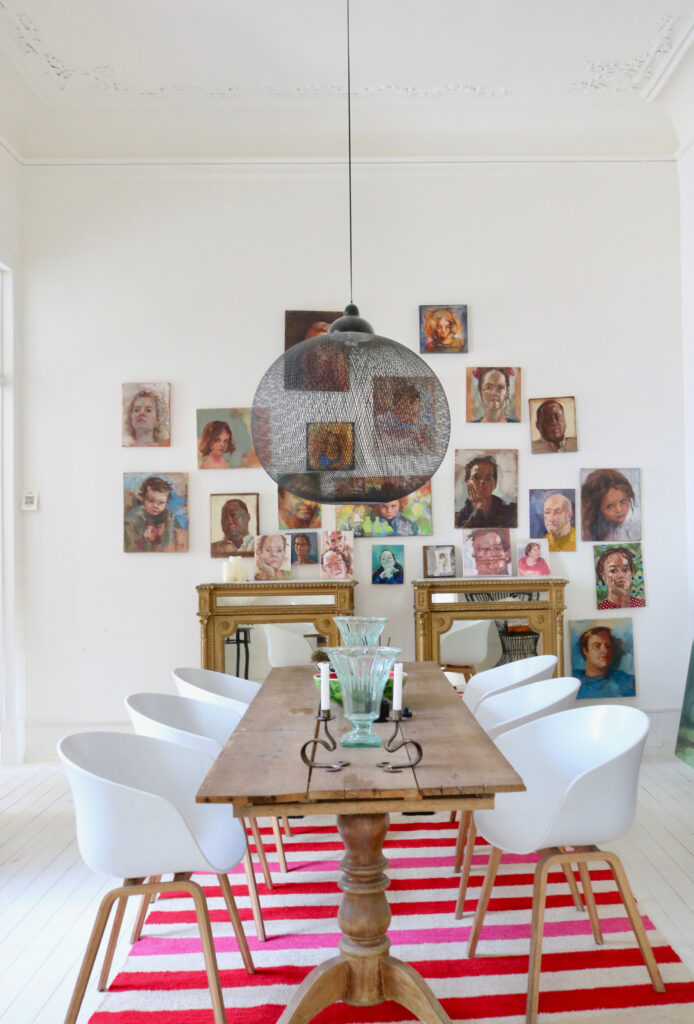 You can also find Meinke's artworks at Casa Dona Antónia or Casa Senang — or visit her website.