You finally planned your holidays, and It's official: you're coming to Algarve!
Maybe it's your first time here. Maybe is just your annual trip to your favorite place in the universe. In any case, I'm sure you want to make the most out of it.
Fear nothing, we are here to help you.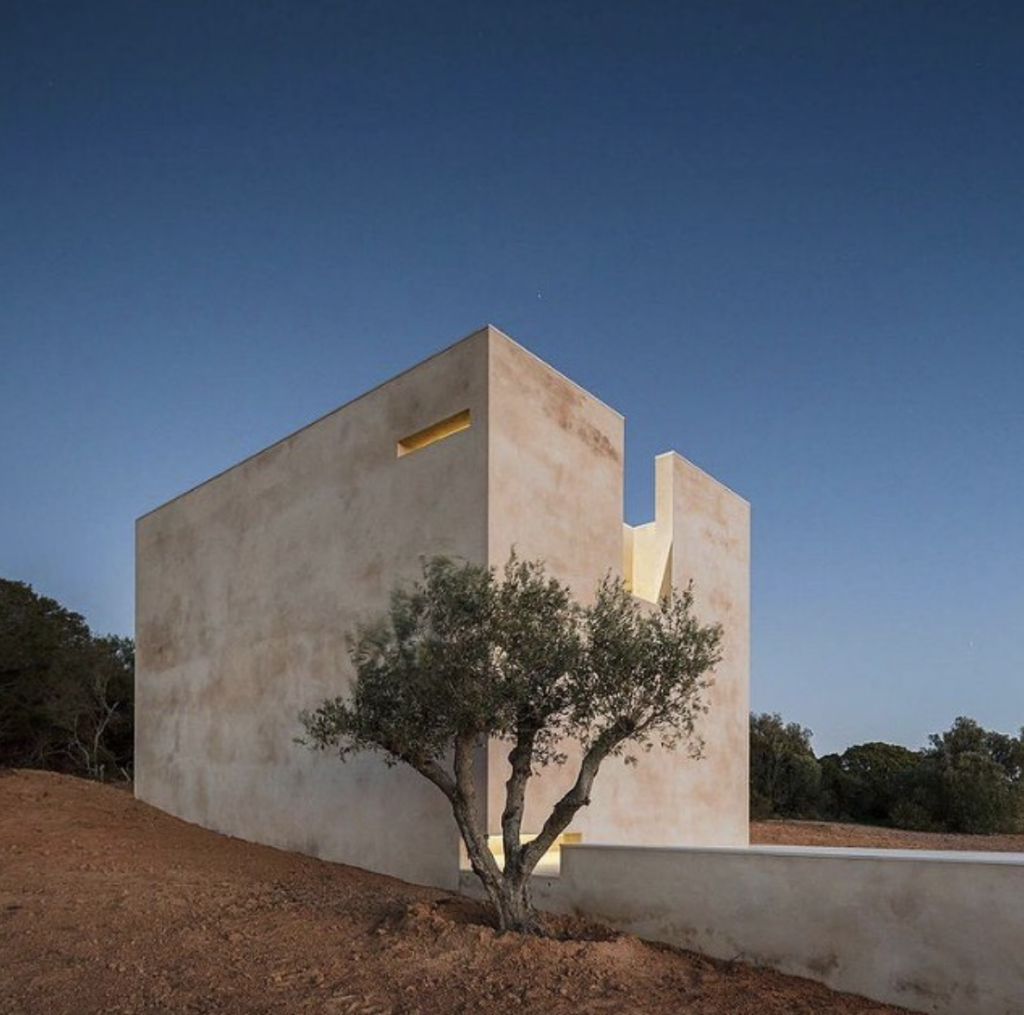 CAPELA DO MONTE
This tiny little Chapel looks like the most peaceful place in the world, and it's indeed a very special location.
A unique project that goes by the name of the prize awarded architect Siza Vieira. Here, every detail was projected with millimetric care. Siza designed the chapel's cross, altar, bench, and chairs — all produced by the Oporto-based carpentry firm Serafim Pereira Simões Sucessores — and created the drawings for the murals — made into tile panels by the Portuguese company Viúva Lamego.
You can find it near Lagos, and visits are only possible by appointment, in groups, or individually.
Meet Vila Mar à Vista, your holiday villa in Lagos.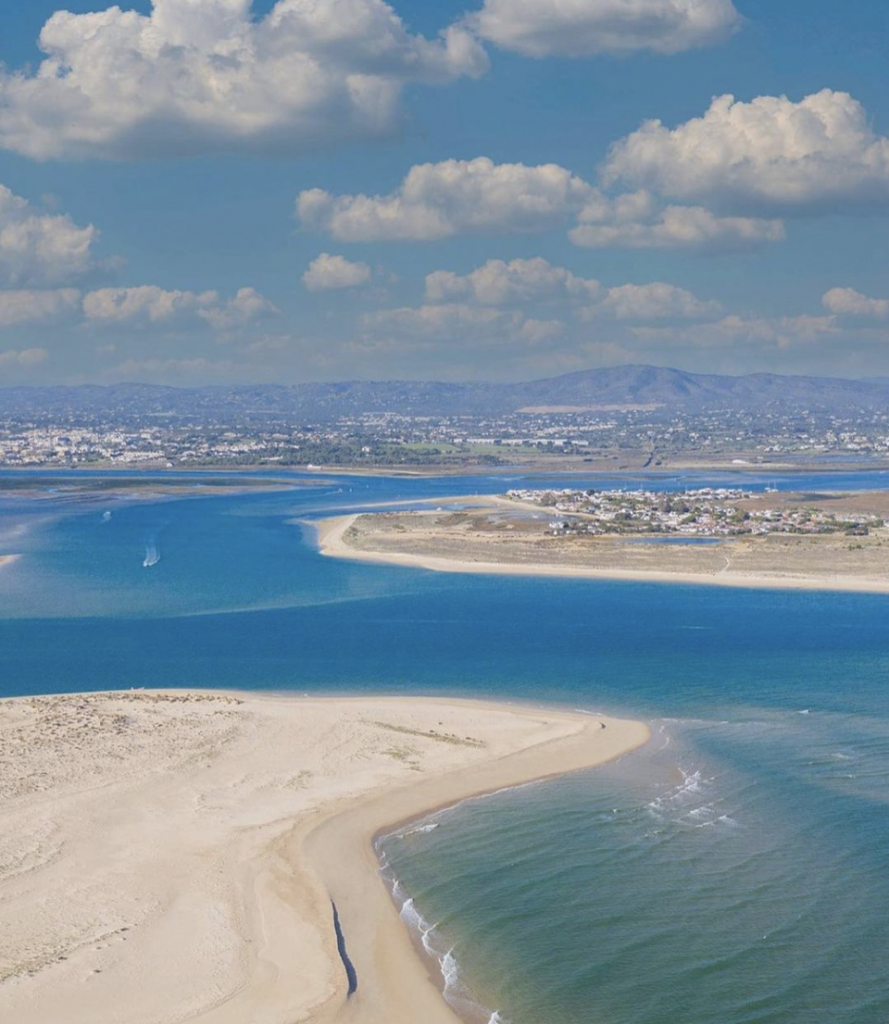 ILHA DESERTA
Means "Desert Island", and it's one of the 5 barrier islands in the Ria Formosa Natural Park. How to get there? Only by boat. The place has been kept pristine for many years, which is something you can really tell, once you land a foot on it. From birds to plants and flowers, crustaceans, chameleons (and others still to be found), Ilha Deserta is considered a hotspot of biodiversity. Nature in its purest form.
During Fall, thousands of birds come down to the south, to find shelter there.
Meet Casa Luum, your holiday villa in Faro.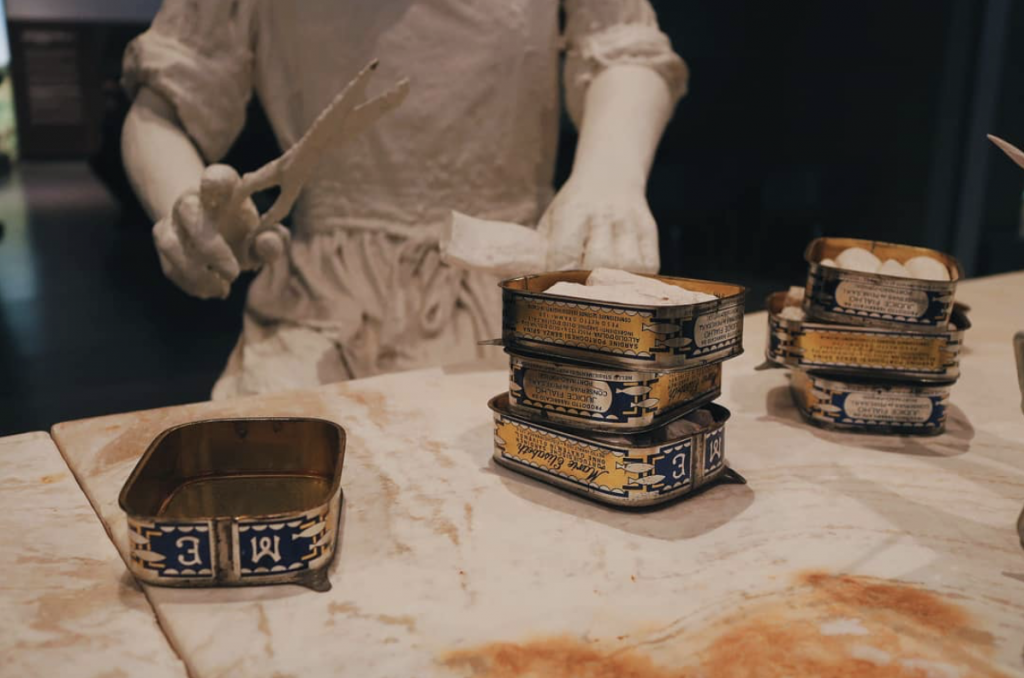 MUSEU DE PORTIMÃO
You will find it along the Arade river. It's located in one of the main sardine canning factories of Portimão (La Rose) and contains many of the original machines used in the past. Back in the days, entire families worked at the factory, and fishing and sardine canning industries were vital to the Algarve's economy.
Its permanent exhibition shows the interaction of human presence in the area over a period of 5000 years. Winner of the Council of Europe Museum award in 2010, the Museum of Portimão was distinguished in 2011 as a reference of museums related to work.
Meet Casa Ana Ana, your holiday villa in Portimão.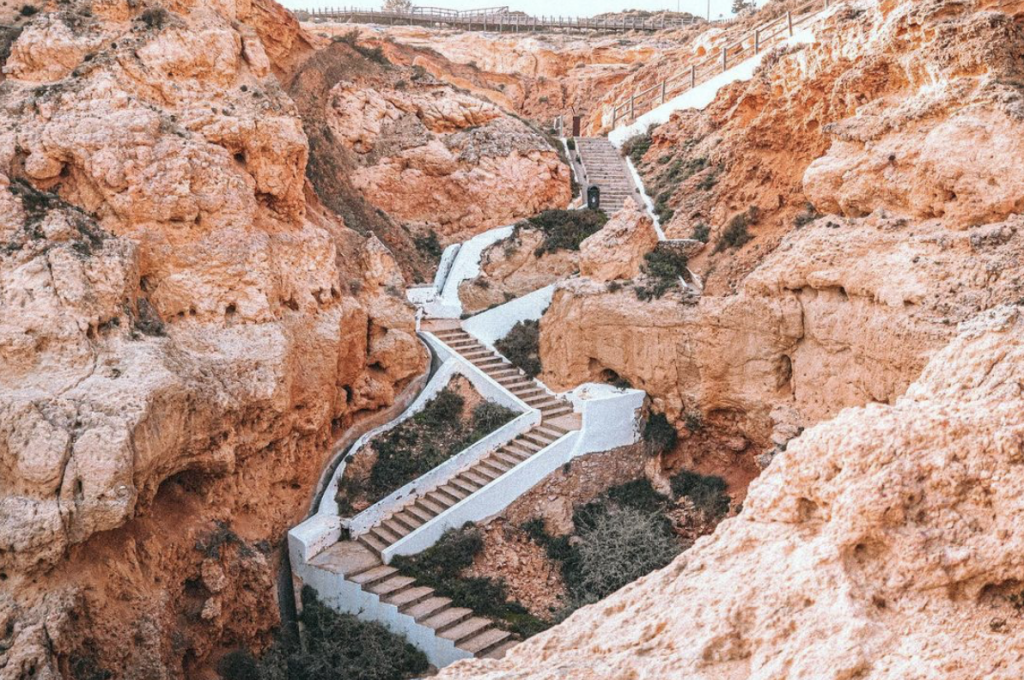 ALGAR SECO BOARDWALK
Algar Seco boardwalk is a place to enjoy spectacular scenery, with its impressive cliffs and rocks. Not to mention it is an exciting location for Instagram pictures! The cliffs, made of limestone rocks, have been shaped over time by wind and water, creating idyllic corners and landscapes. The fossils present in them are estimated to be between 24 and 16 million years old.
A wooden boardwalk has been set on top of the cliffs, all around the coastline. Must do: 30 minutes walking, with ocean views.
Needless to say, sunsets there are to die for.
Meet Casa Mú, your holiday villa in Carvoeiro.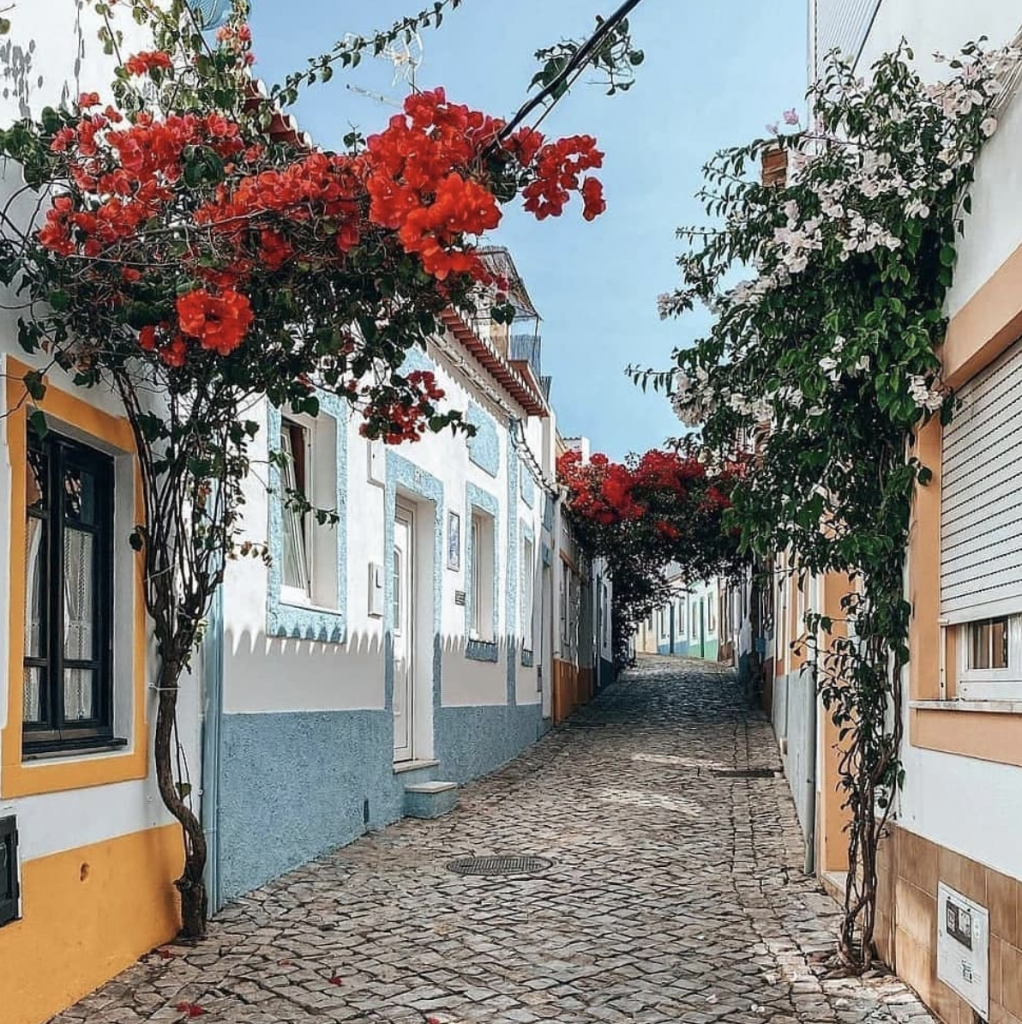 FERRAGUDO
Located across the Arade River, between Portimão and Carvoeiro, Ferragudo is easily one of the most beautiful seaside villages in the Algarve. In this picturesque little place full of charm, you'll cross paths with fishermen working in their nets along the harbor, or lose yourself in a labyrinth of narrow streets. Ferragudo has some of the most outstanding seafood restaurants in the region, and very photogenic bougainvilleas.
Water taxis service is available between Portimão, Praia da Rocha, and Ferragudo.
Meet Casa Xyza, your holiday villa in Ferragudo.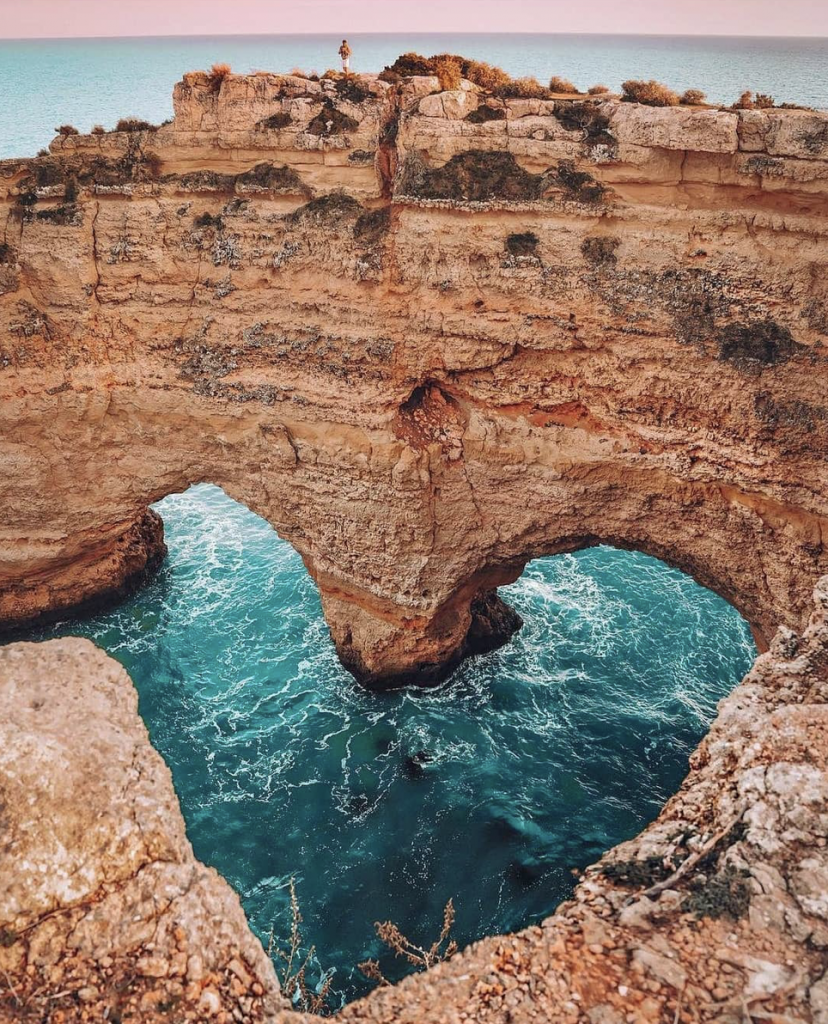 PRAIA DA MARINHA
Praia da Marinha is one of a kind. The hearted shaped rock makes it immediately recognizable, but believe me when I say it's even prettier in person. White sand and mostly calm waters make it suitable for families. Although, the long stairs to get there can be a bit difficult for small children. Don't forget your sunscreen.
Fun fact: It is considered to be one of the 10 most beautiful beaches in Europe, by Michelin Guide.
Meet Casa Bon Ton, your holiday villa in Lagoa.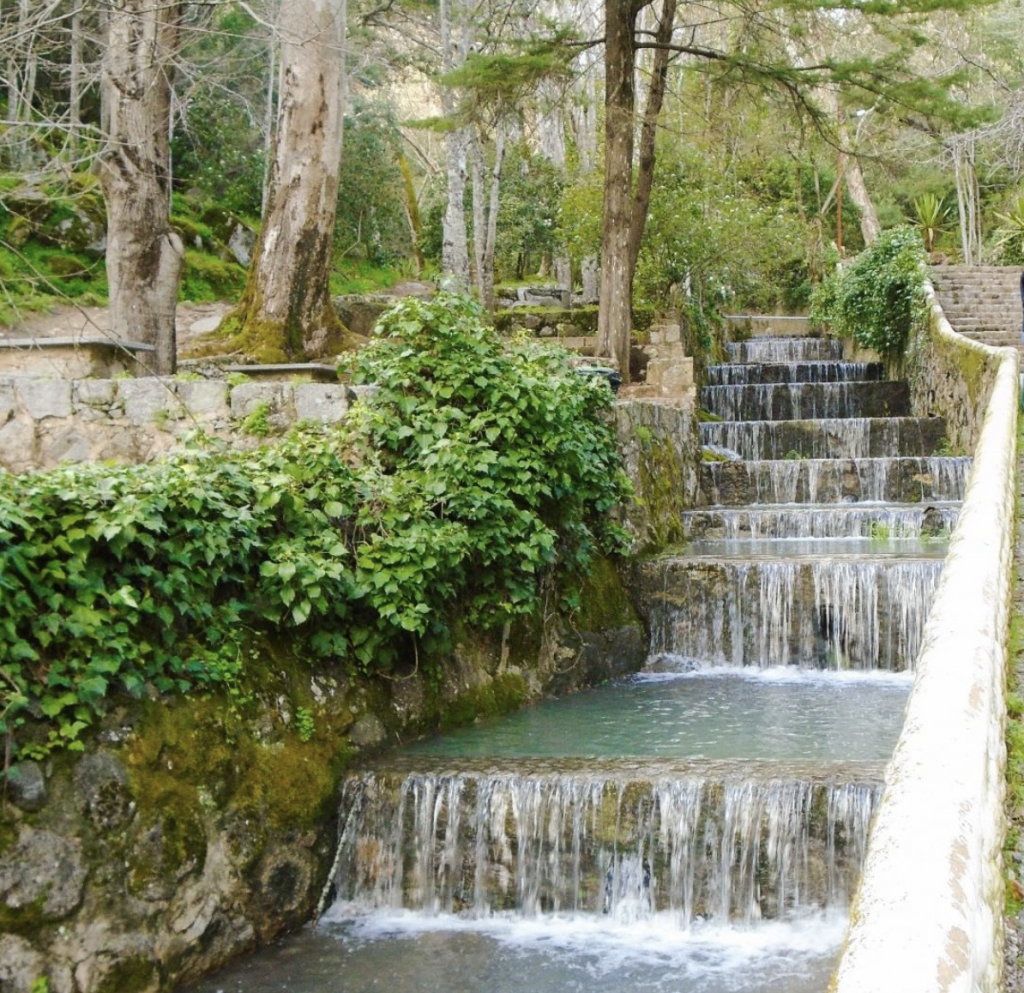 CALDAS DE MONCHIQUE
Caldas de Monchique is a spa town, in the Monchique Mountains. A little Sintra, full of charming corners and vibrant nature. Famous since the Roman period for its waters (which supposedly have healing properties), it was also used as a seasonal retreat for Portuguese royalty. The perfect location for a day spent in nature.
Chicken piri-piri is also a must in the region.
Meet Casa Monchique, your holiday villa in Monchique.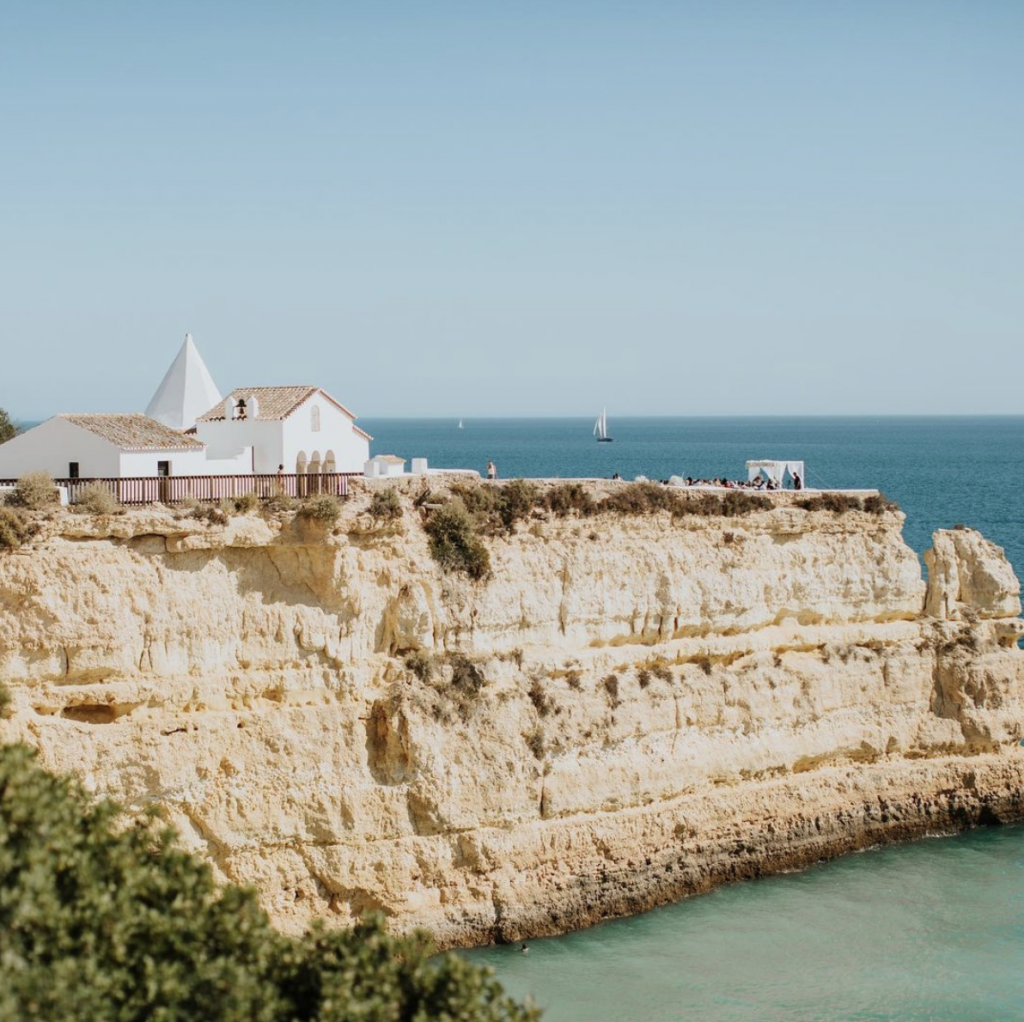 SENHORA DA ROCHA
As you may have noticed, limestone rocks and cliffs are a big treasure in this area. We just can't get enough of it. Senhora da Rocha is no exception, and the little chapel above the cliff makes it even more unique and special. The golden light over the pure white buildings contrasts with the blue background, from both sky and sea. A mesmerizing beauty, hard to describe by words.
Have the most amazing grilled fish at Vilarinho restaurant, while getting to know the locals in their tiny fisherman cabanas.
Meet Casa Lourenço, your holiday villa in Carvoeiro.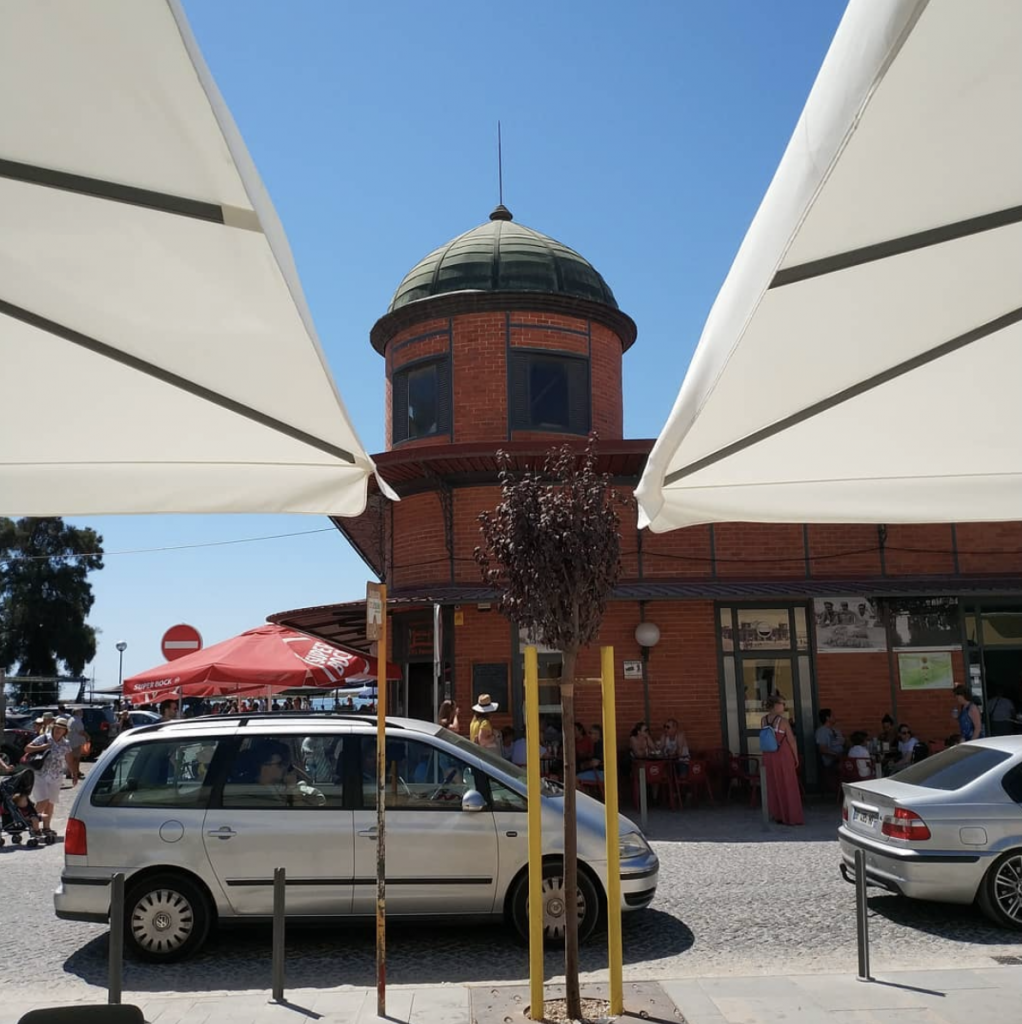 MERCADO DE OLHÃO
This market is an example of cast iron and glass architecture, and a historical building from 1912 — although it has been recently renovated. It's one of Olhão's illustrated postcards for almost a century and a must-visit place for tourists and residents. Every day, hundreds of people pass by, in search of the best fish, fruits, and vegetables.
Saturday is the "hot" day to go there. You won't regret it.
Meet Casa Leonidas, your holiday villa in Loulé.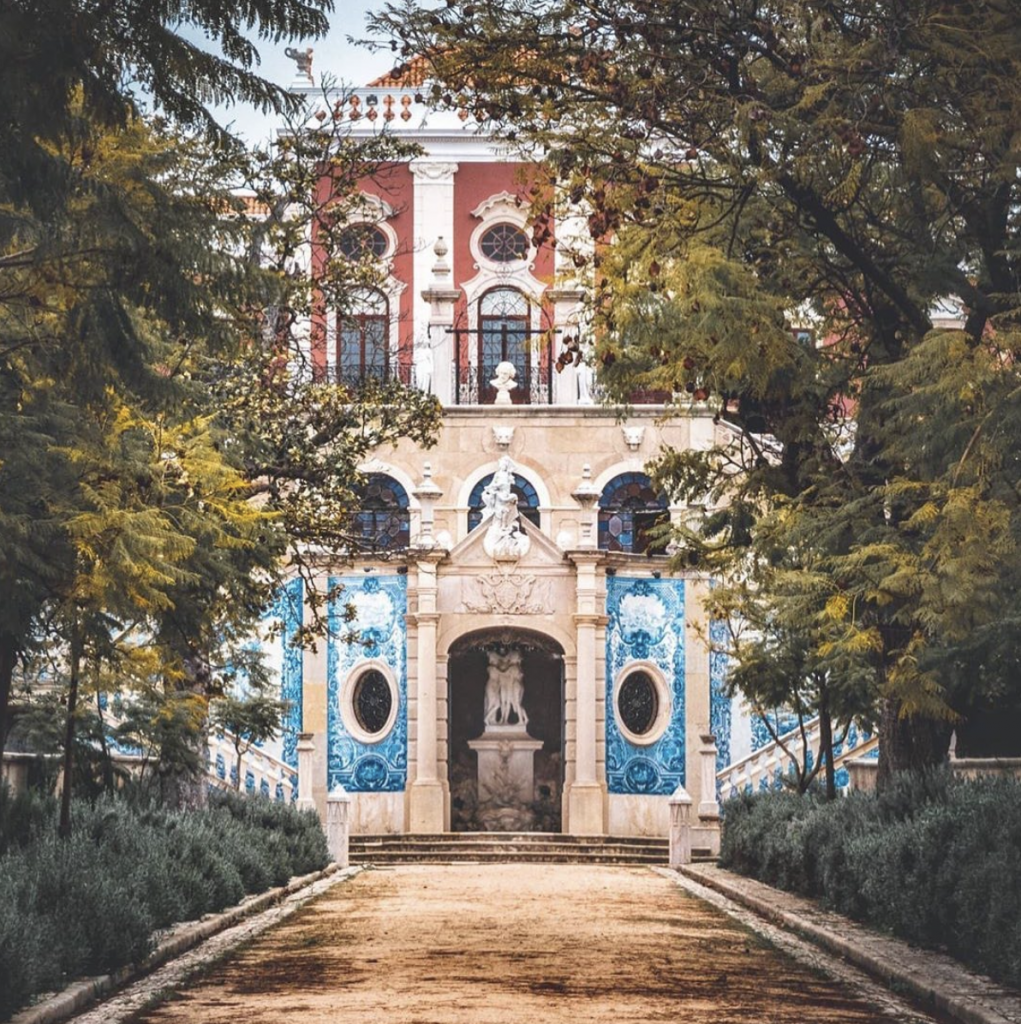 PALÁCIO DE ESTÓI
The Estói Palace is a historic complex located near Faro. Considered one of the main monuments in the Algarve, it stands out by its richness, both architectural and decorative, combining elements of the Baroque, Rococo, Neoclassical, and Romantic styles. Unexpected Marie Antoinette vibes during your holidays in Algarve? Why not!
It was classified as a Property of Public Interest in 1977.
Meet Casa Estoi, your holiday villa in Estói.
—
Hope you enjoyed our insider tips! Don't forget to subscribe to our newsletter if you would like to know more about Algarve. Feel free to leave your comments below!